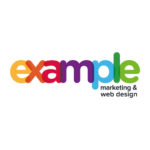 Example Marketing and Web Design helps local businesses get noticed by the right people at the right time.
We offer a range of services including:
Graphic design
Website design and development
Digital marketing and search engine optimisation
Content creation
Printing.
We can help as much or as little as you like. It could be a simple brochure design, or complete management of all your marketing. So why not give us a call on 01362 708500 to see how we can help you grow your business?